Welcome
We offer you the modern convenience of a new building.
Whether travelling privately or on business, you will feel good in one of our 25 comfortably furnished rooms with bathroom/shower, WC and colour TV.
The personal atmosphere in our family-run hotel contributes to a sense of wellbeing.
It is in a quiet yet central location in the heart of Landsberg-Gütz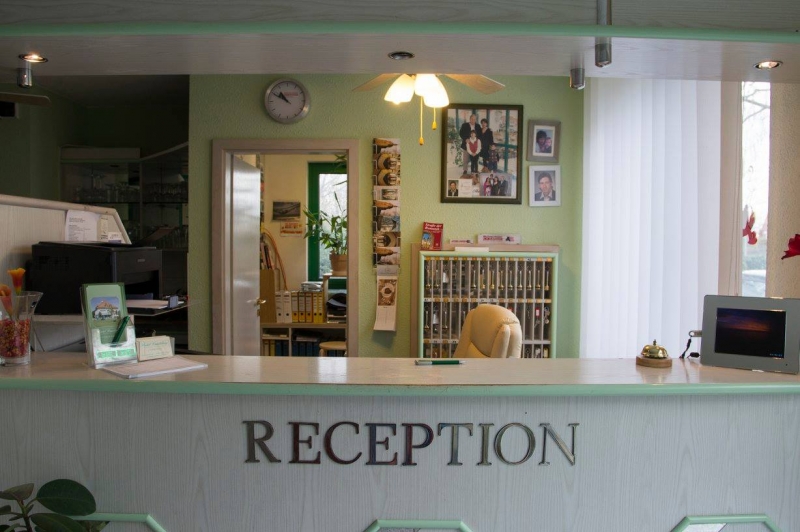 A focal point for travel – the family-run Hotel Landsberg
Business travellers and holidaymakers, ramblers and pilgrims value their stay in our family-run Hotel Landsberg. Centrally located in the heart of Landsberg-Gütz, the hotel provides convenient connections to cities such as Leipzig, Halle and the Lutheran towns of Eisleben and Wittenberg. This makes it ideal for business trips and trade fair events or for visiting the book fair in Leipzig.
The Hotel Landsberg is located near a growing industrial area. This area now accommodates around 100 companies that have settled there, with good traffic connections and a central location that is ideal for companies in all industries. People who work in the industrial area enjoy staying with us.
Overnight stays on the Luther trail
Our Hotel in Landsberg-Gütz is not just a popular stopping point for people on business. The Luther trail, which is a popular pilgrims' path through the states of Saxony-Anhalt, Saxony, Thuringia, Bavaria and Hessen, goes straight through Landsberg. We are always glad when pilgrims find their lodgings with us. Groups are also welcome here and, in our 25 well-kept rooms with single beds, two beds and three beds, there's room for everyone if booked well in advance.
What to see in and around Landsberg-Gütz
Enjoy the sights in the area! The Gütz churches of St. Anna and St. Katharina and the double chapel of St Crusis are especially attractive for believers, people interested in art and photographers. The evangelical St Crusis chapel is under monument protection, as it is of special architectural interest because of its design and use of bricks.
Our hotel is also an ideal starting point for visiting the cultural monuments that make the Romanesque Road in Saxony-Anhalt so well-known and popular.
Time out in the Hotel Landsberg
Anyone looking for rest and relaxation will find plenty of opportunity to get away from the stresses of day-to-day life in one of the many nature parks and landscaped gardens. The grass maze on the Gütz hillside, an interesting museum of local history or the Teufelsstein – a sacrificial stone from the ancient Germanic era – are also well worth seeing in the vicinity. And after a ramble or walk you can look forward to a peaceful night in one of our comfortable hotel rooms. Then, on the following morning, an extensive breakfast buffet awaits you in our bright, friendly conservatory.